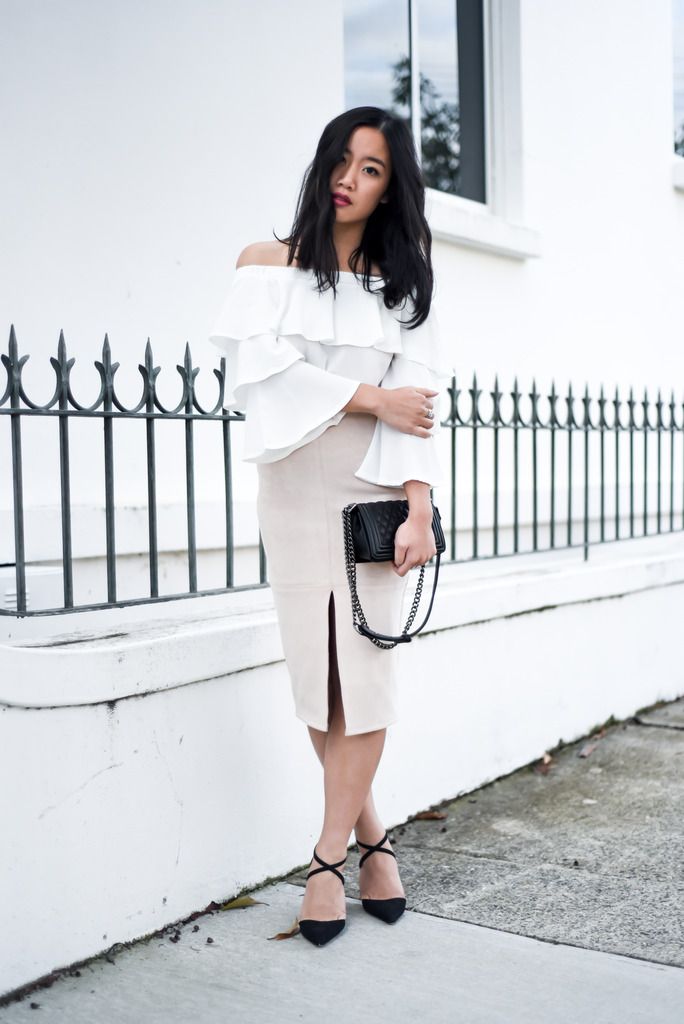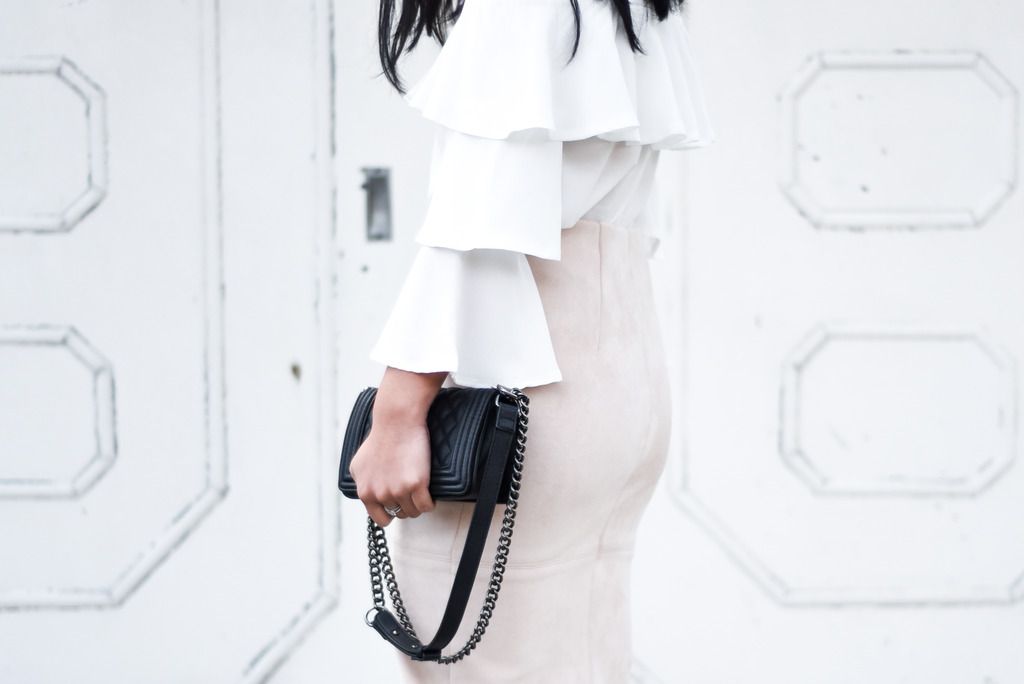 Transit Clothing top and skirt, Zara heels, Pandora ring.
Happy Monday

Lovers,

wow, how fast has this year gone by? It's already mid 2016 and I'm in dire need of a vacation. It's no secret that my favourite tones consist of black, white and blush- but, honestly this

look

has got to be one of my favourites this

year.

Ruffled sleeves, suede blush skirt and simple black accessories-

très parisienne

.