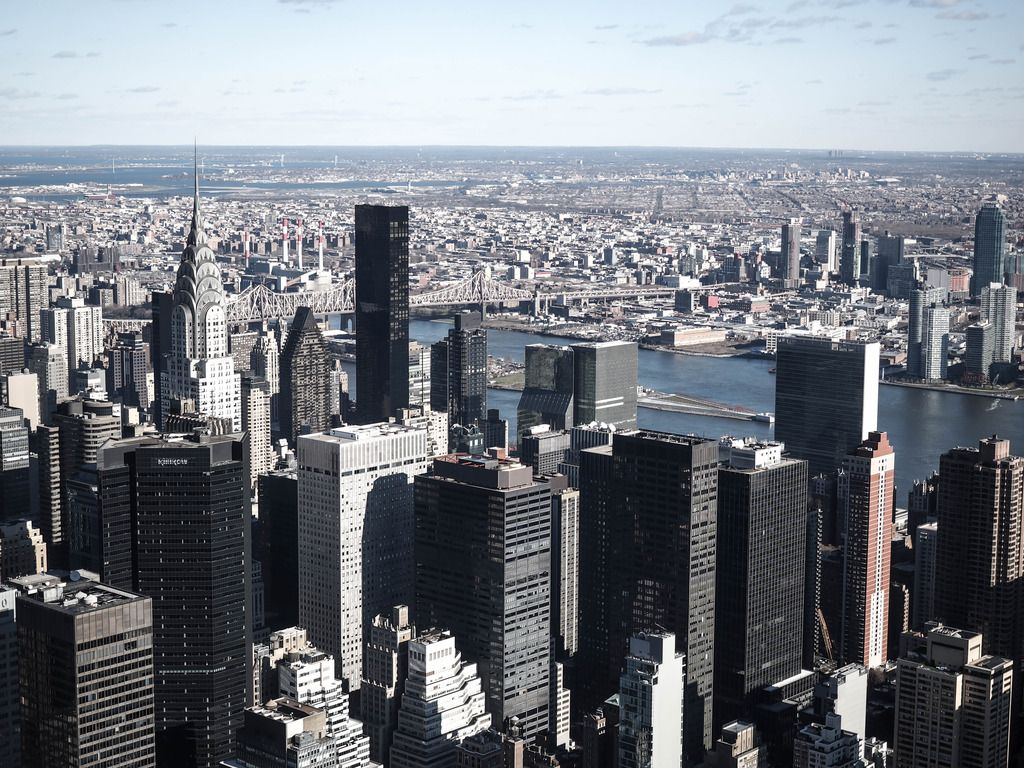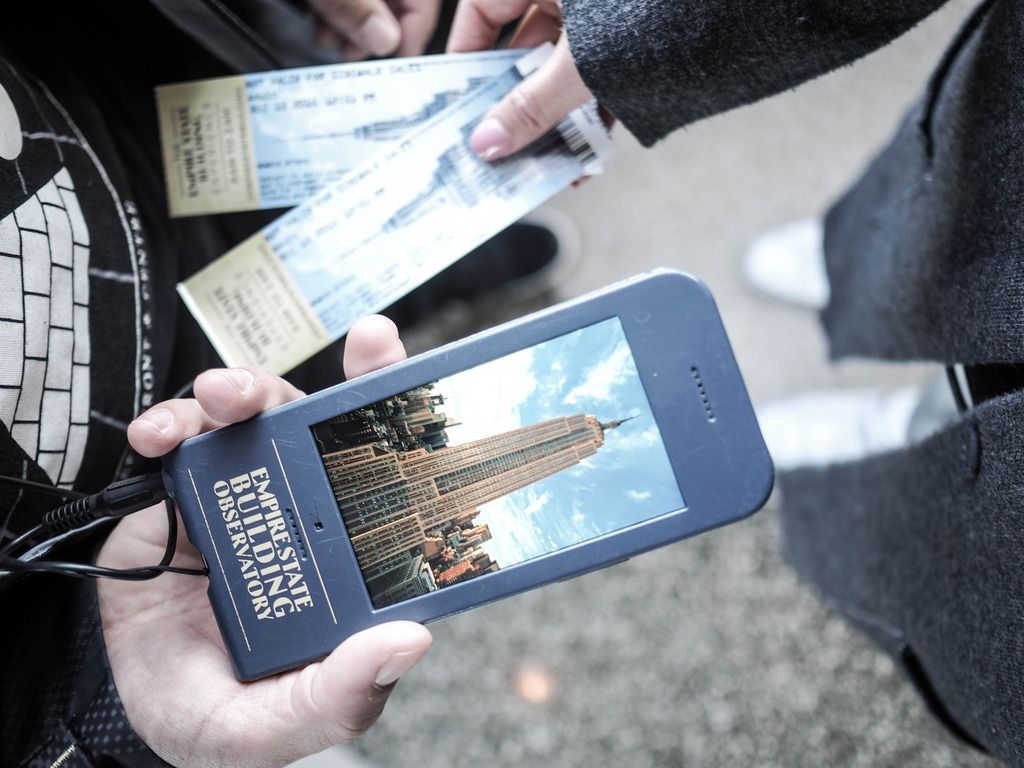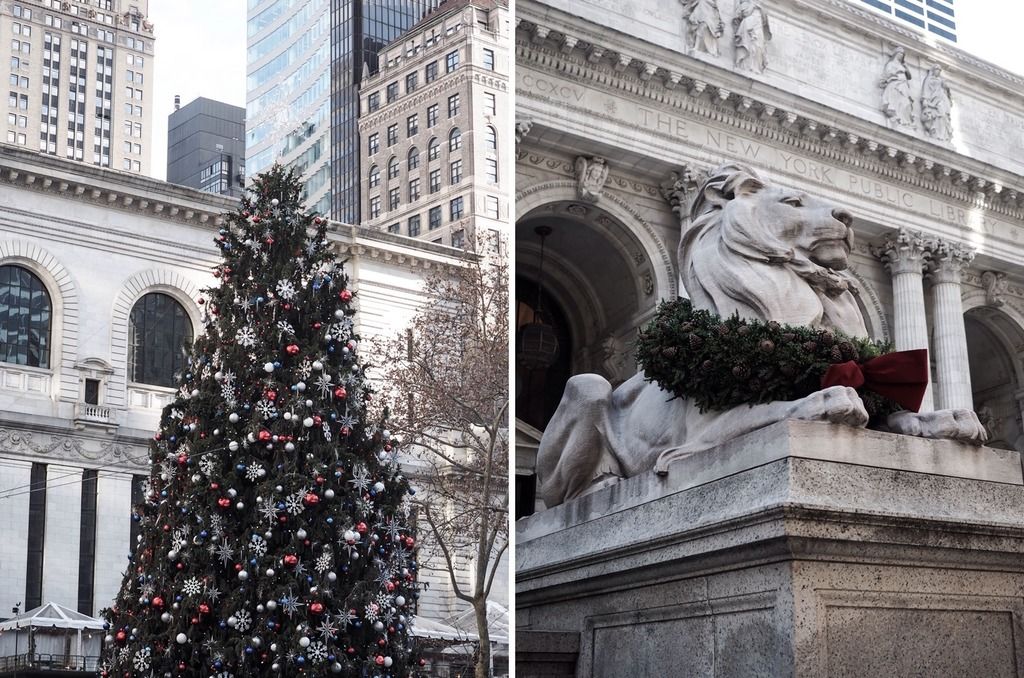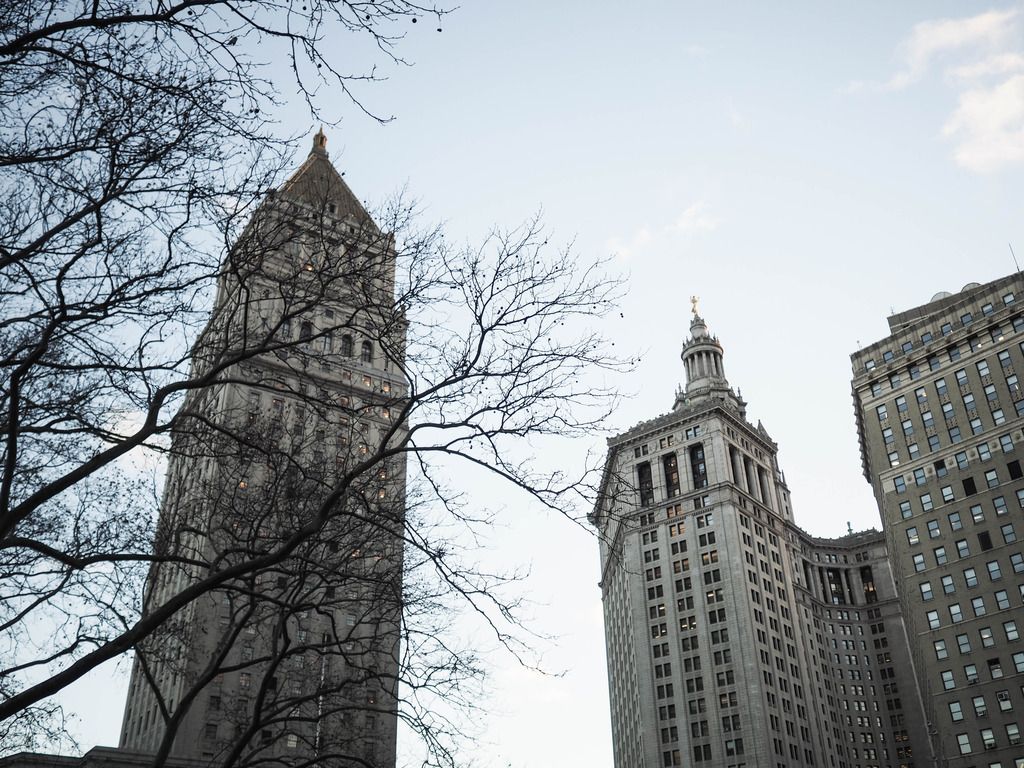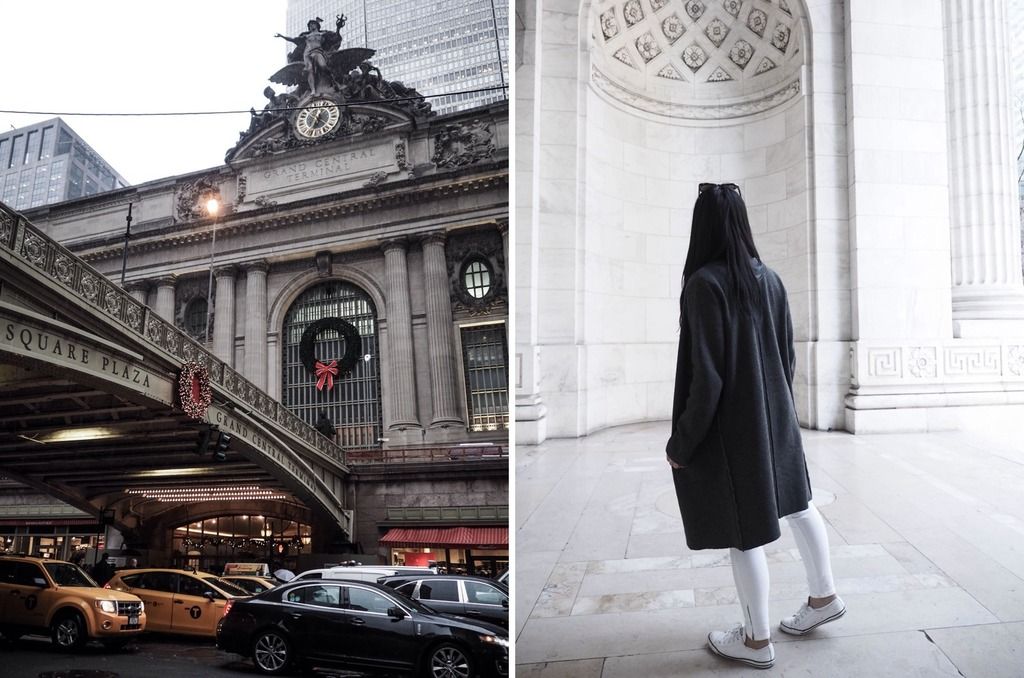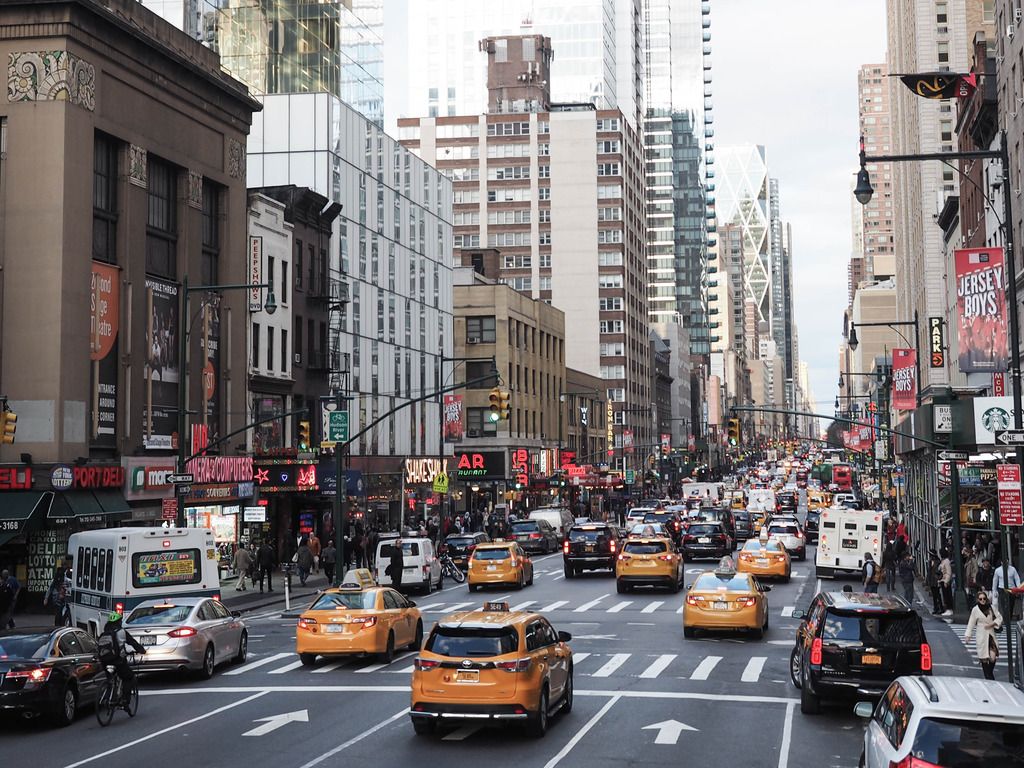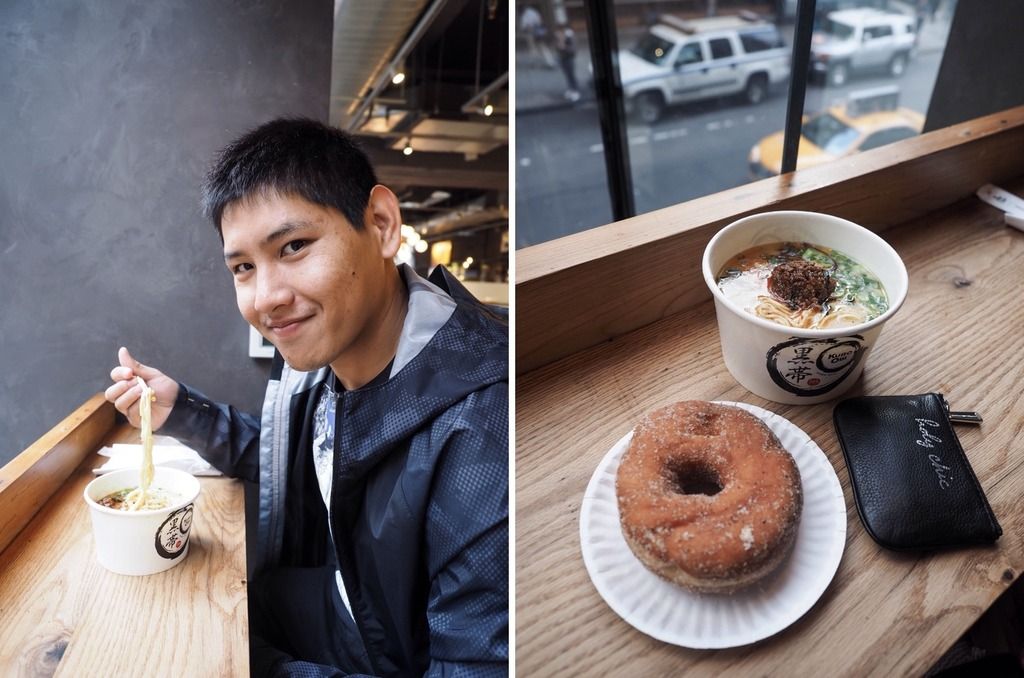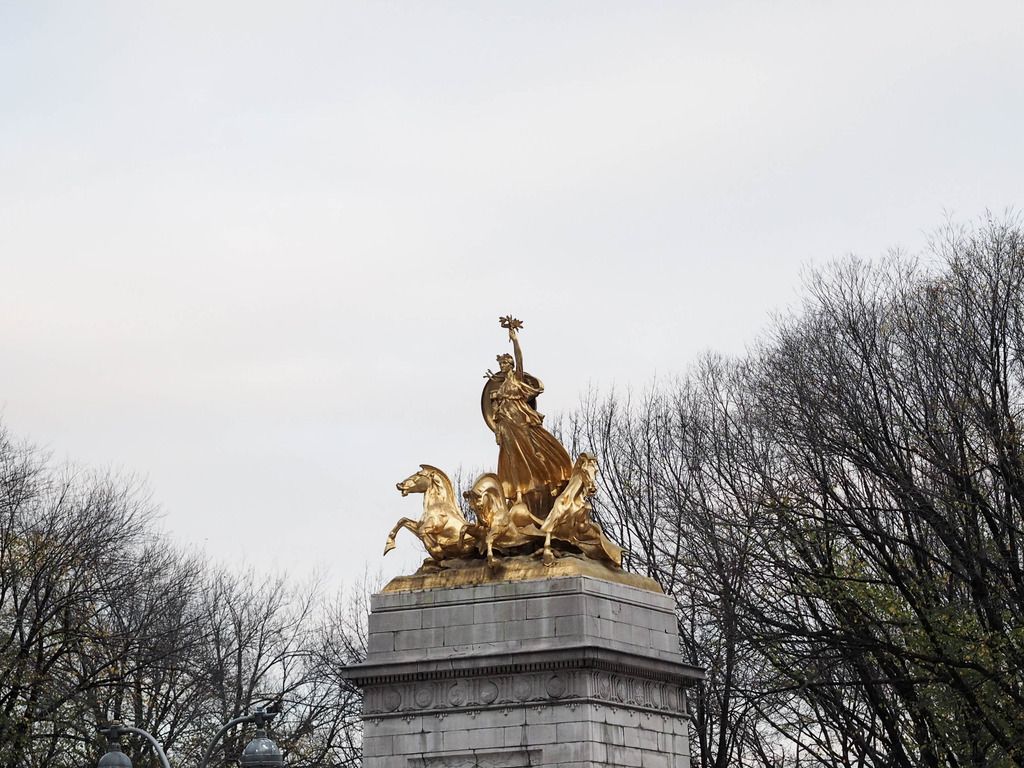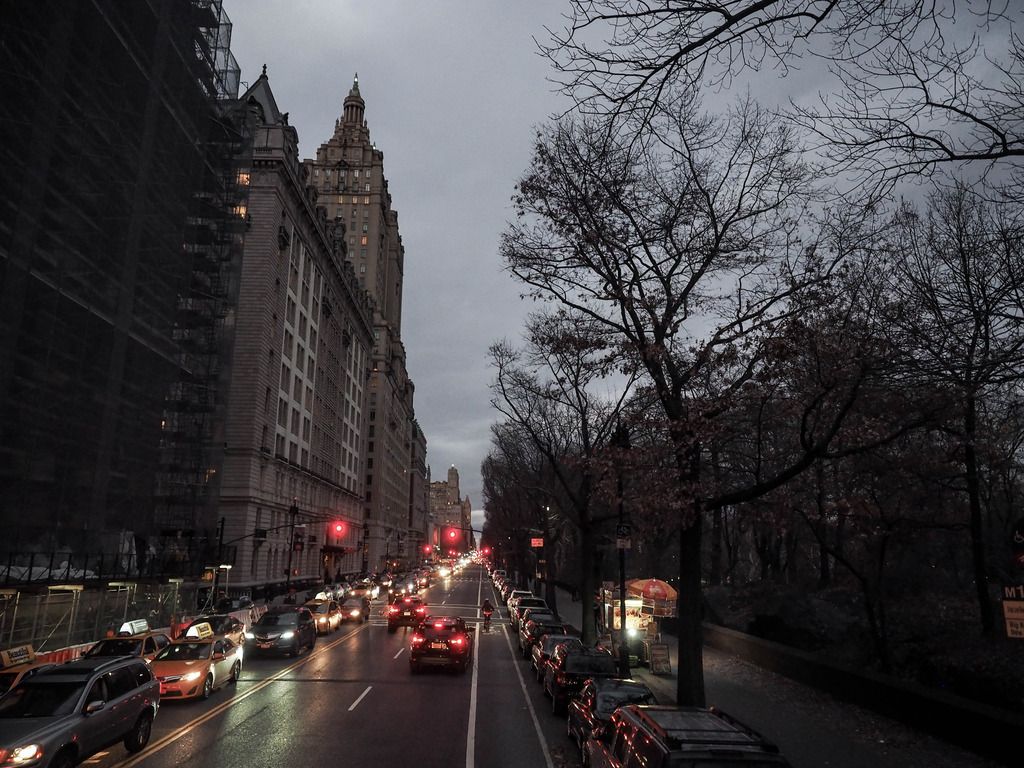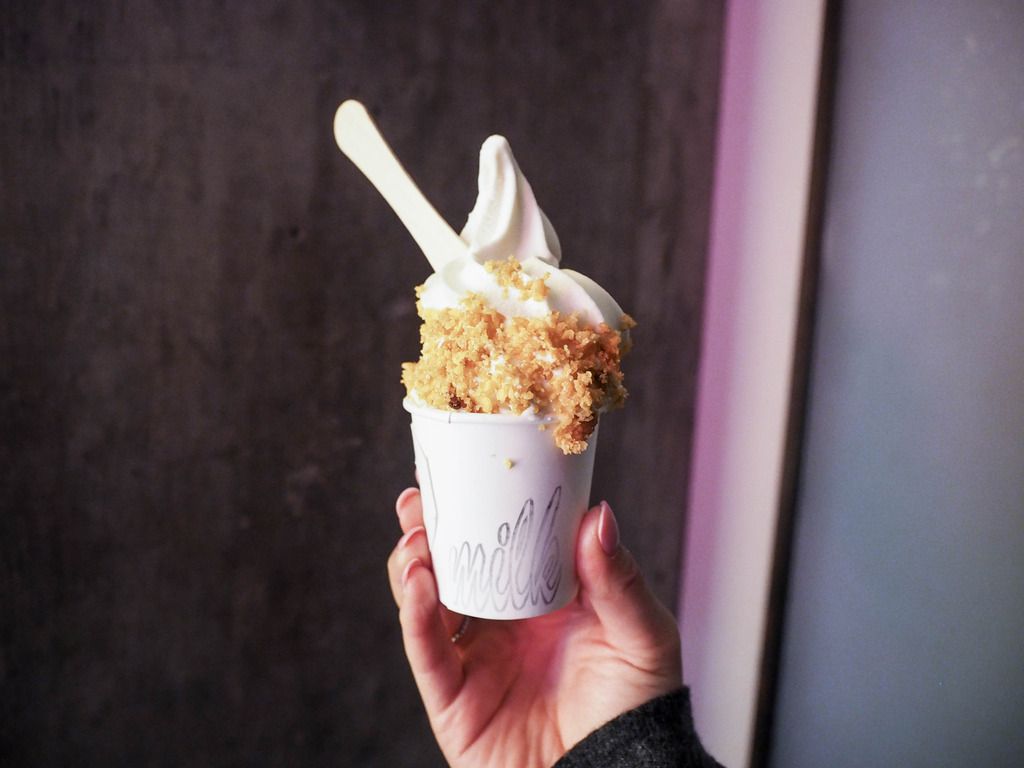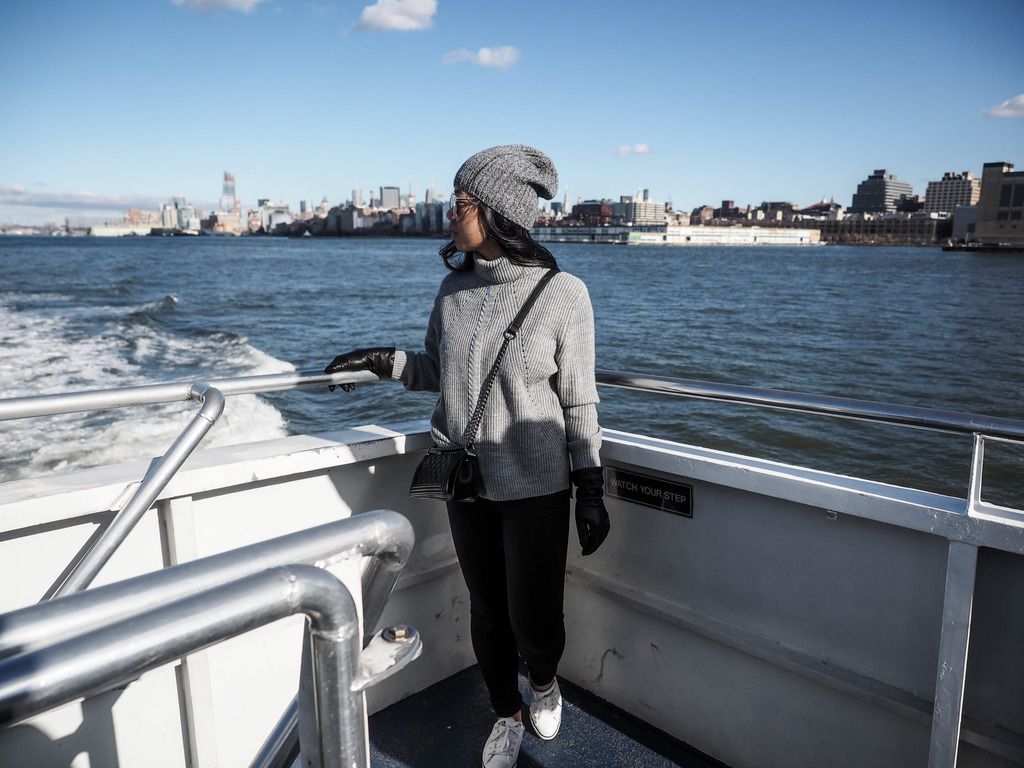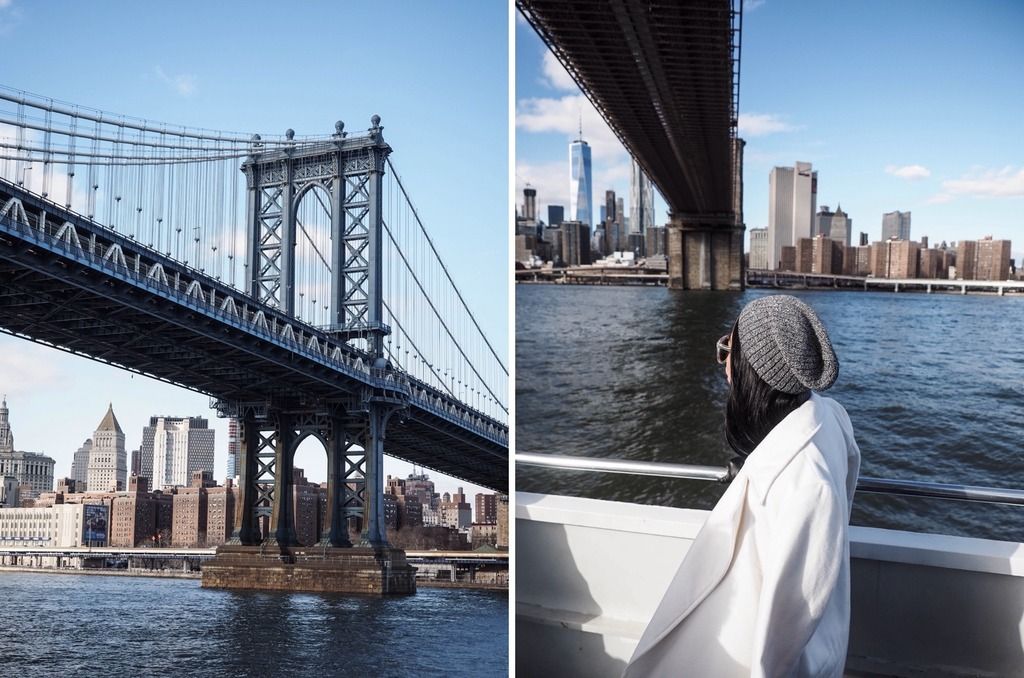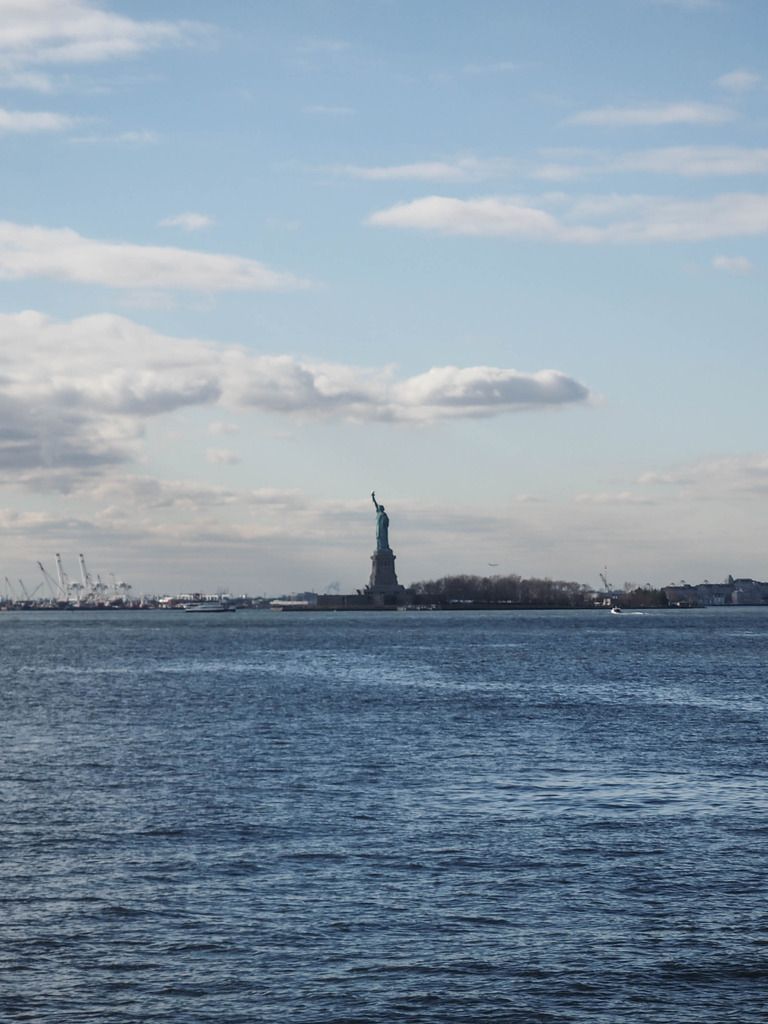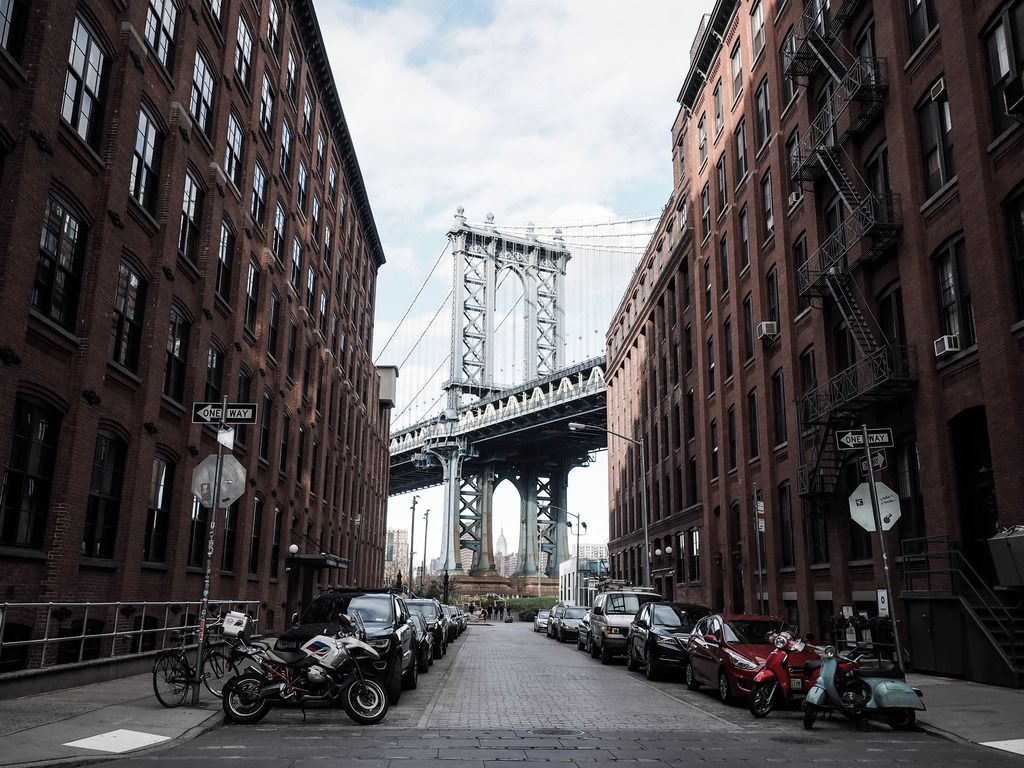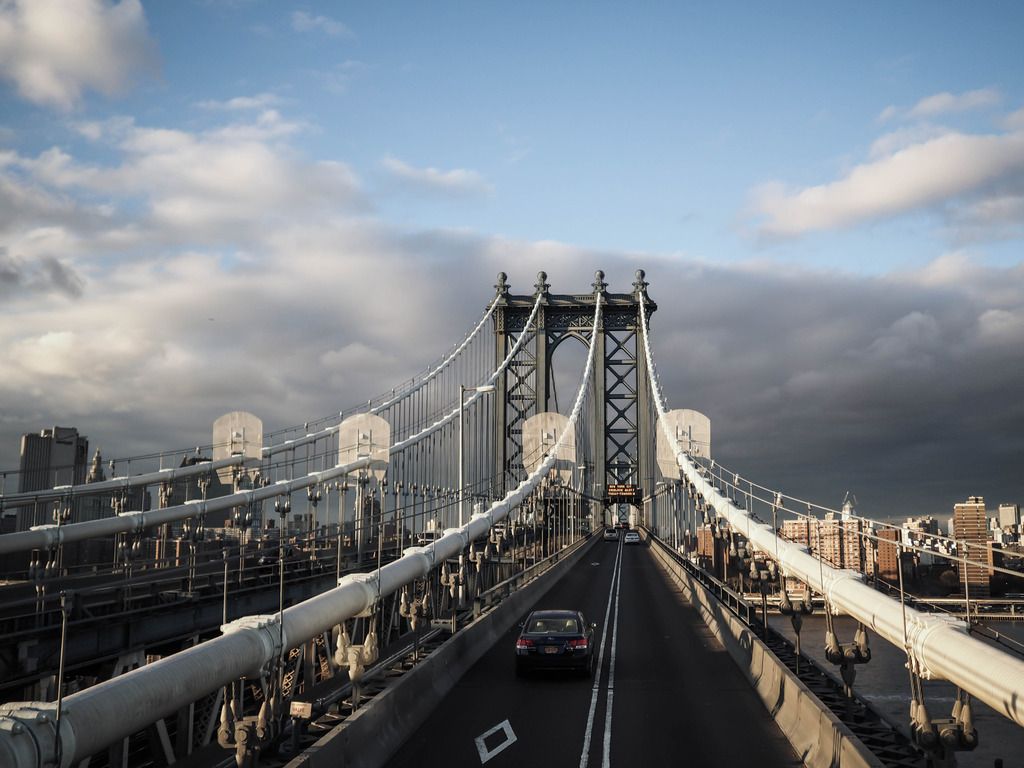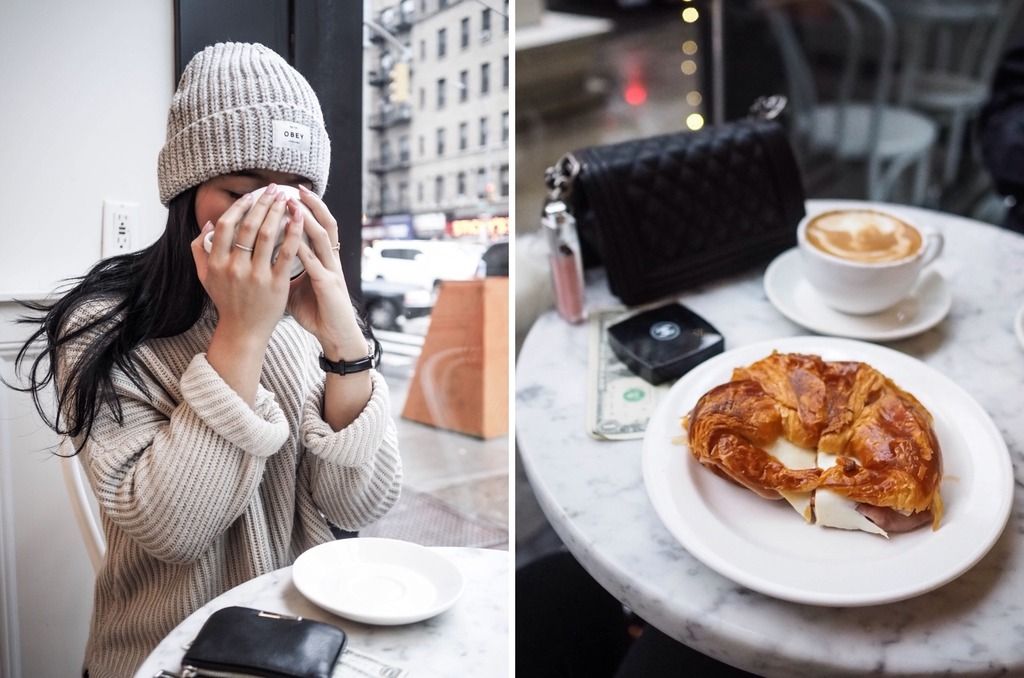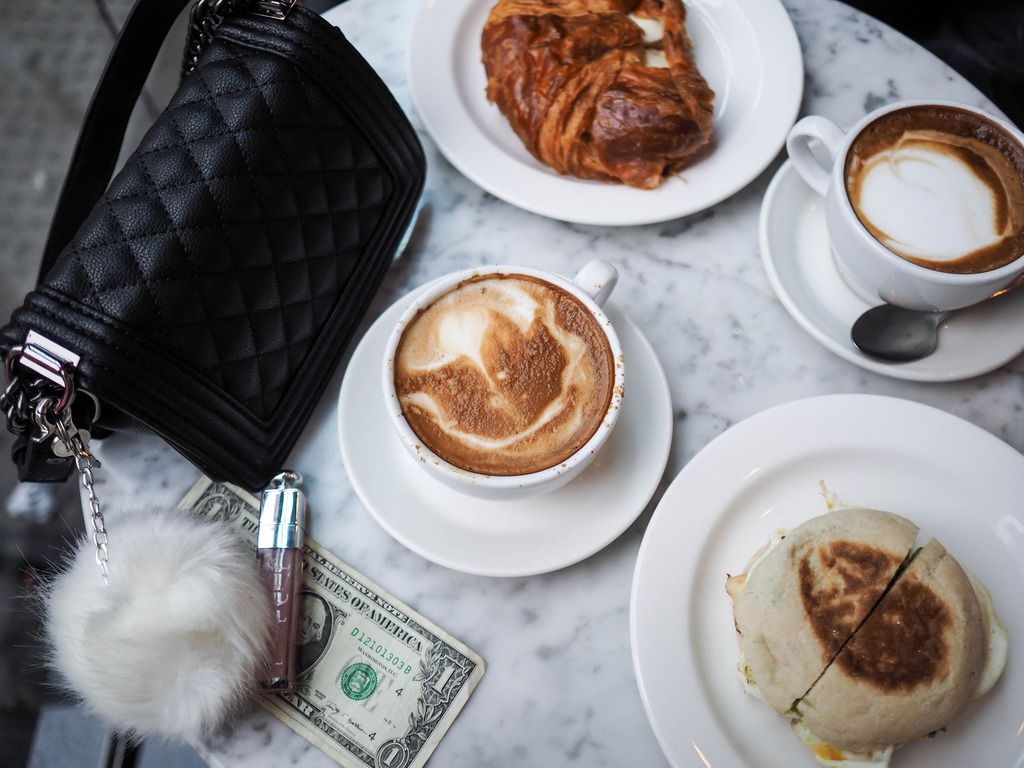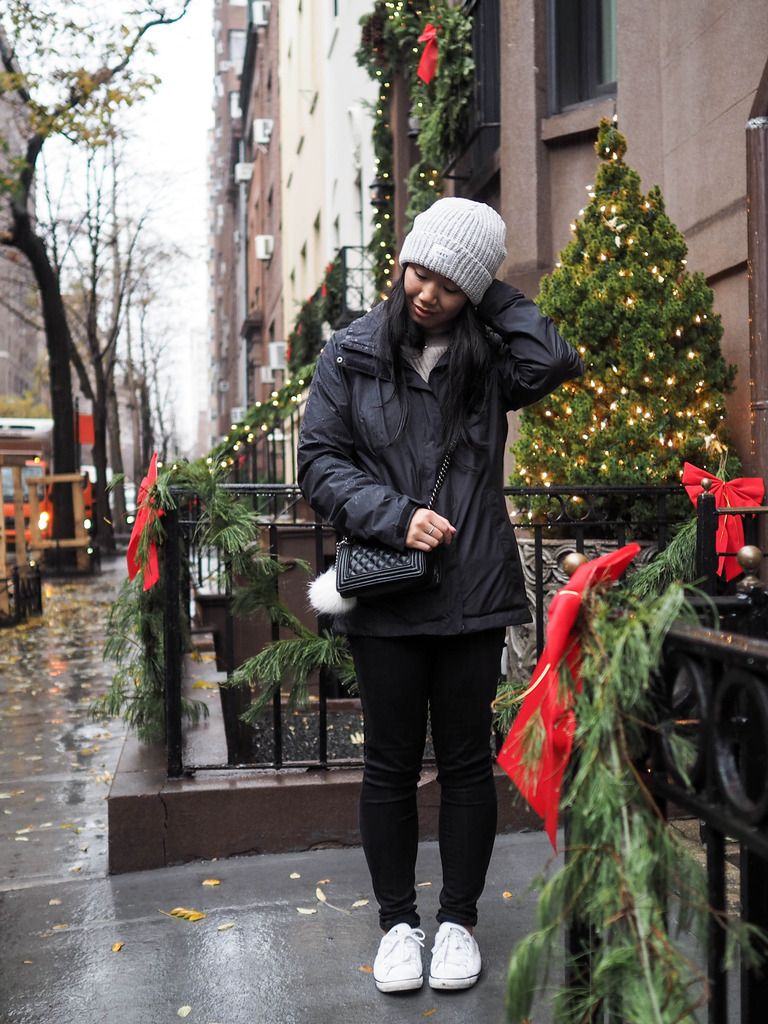 New York City

With respect to the most cliché quote in the world "I left my heart in New York City", I seriously cannot agree with it more now that I've been there. Gosh, where do I even start? It has already been about two months since we left America and every day since I've been lusting to go back. We only stayed in New York for four nights, arriving at night as our flight was seriously delayed and flying out in the morning which meant we only had three full days to pack in as much sightseeing and adventures as we could. Staying at Pod 39 was so convenient as it was close to walk everywhere, they have a rooftop bar with beautiful views, clean but very small room which was fine for us, plus when we first arrived, we had dinner at their restaurant Salvation Tacos which was perfect.
Day 1
Wide awake and extremely excited, we set out to find breakfast and pick up our
"Two Day New York Pass"
which allows you to visit as many tourist attractions (including bus and ferry tours) as you can with quick entry. First we headed up the Empire State Building which felt so surreal, then we visited the beautiful New York Public Library and Grand Central Terminal. Passing through Times Square, we stopped by City Kitchen- a very stylish multicultural food court where I got a cinnamon 'Dough' doughnut and Wilson got ramen from 'Kuro Obi'. Just before sunset, we hopped onto an "Uptown Bus Tour" heading around Central Park. The tour guide discussed the history and architecture of the areas which was all very interesting- we tipped the guide before we got off 5th avenue after Central Park and visited the original Tiffany and Co store just before they closed for the night then wandered to Momofuku for their deliciously famous Cereal Milk Soft Serve. After a huge slice of pizza for dinner we walked home, ready to unwind for the night and recharge for the next day.
Day 2
After a quick breakfast stop, we walked towards the pier to board a ferry tour which took us down Hudson River and around to Brooklyn. We got off and made our way up to the Brooklyn Bridge for some touristy shots then walked around to explore Dumbo. We hopped on the Brooklyn Bus Tour passing by iconic Brooklyn spots then across the Brooklyn Bridge and back into the city where we went past China Town, down Broadway then slowly made our way back up to Midtown where we stopped at the Rockefeller Center, making our way up to Top of the Rock for stunning night views of the city. After a long day of touring, we headed back home to rest.

Day 3
The last day was so bittersweet but it was definitely my favourite day. It was drizzling throughout the day so Wilson and I were arm in arm under the umbrella as we walked everywhere. It was so relaxing since we didn't have to rush off to our next destination like the past two days so we took our time at this cute french cafe called "Cafe La Cerra" with beautiful interiors. We decided that we wanted to visit two other food spots including "Chalait" and "Ippudo NY" so first we headed to West Village on a bus then walked to Ippudo after I had my 'matcha latte' fix. I would definitely recommend all three of these food spots- all serve delicious food and hot drinks. We took the underground train line back up to Columbus Circle to shop then headed home to pack as we flew out to Las Vegas the next morning.


Tips:
Don't forget to tip.
Coffee is terrible in America because we drink our coffee differently in Australia. Just tell the barista how you like your coffee made.
I found that food also wasn't the best, too salty/sweet and lots of fried food. NYC though had the best food we had throughout the trip.
Shake Shack fries are amazing. (Australian call chips- hot chips/crisps, If you say 'chips' in America they assume it's tortilla chips so hot chips there are called fries.)
UBER if you need to get to places that are too far to walk.
Plan your day with the places you want to visit and group them together by closeness.
I seriously can't wait to go back! There are still so many places to tick off my travel list there so, I will definitely be back.
Next travel posts will include Margaret River as we recently went for Wilson's birthday as well as my continued USA posts: Las Vegas, San Francisco and Los Angeles.
Hope you loved this post as much as I loved writing it up. ♡
love,
e
#travelwitheden