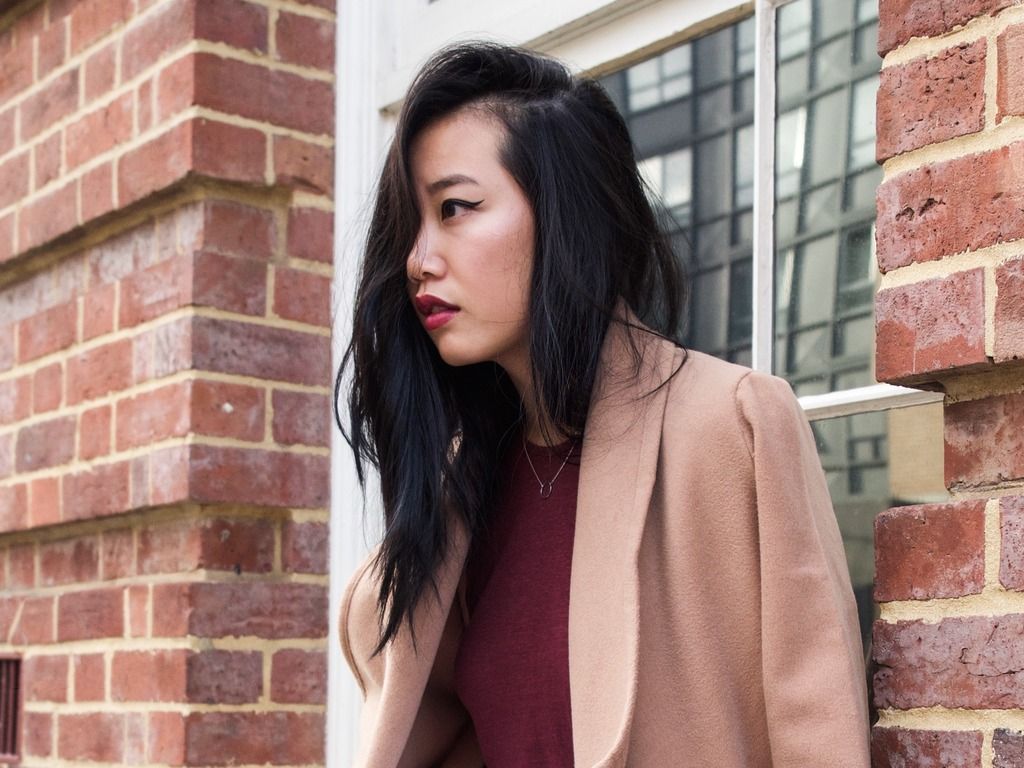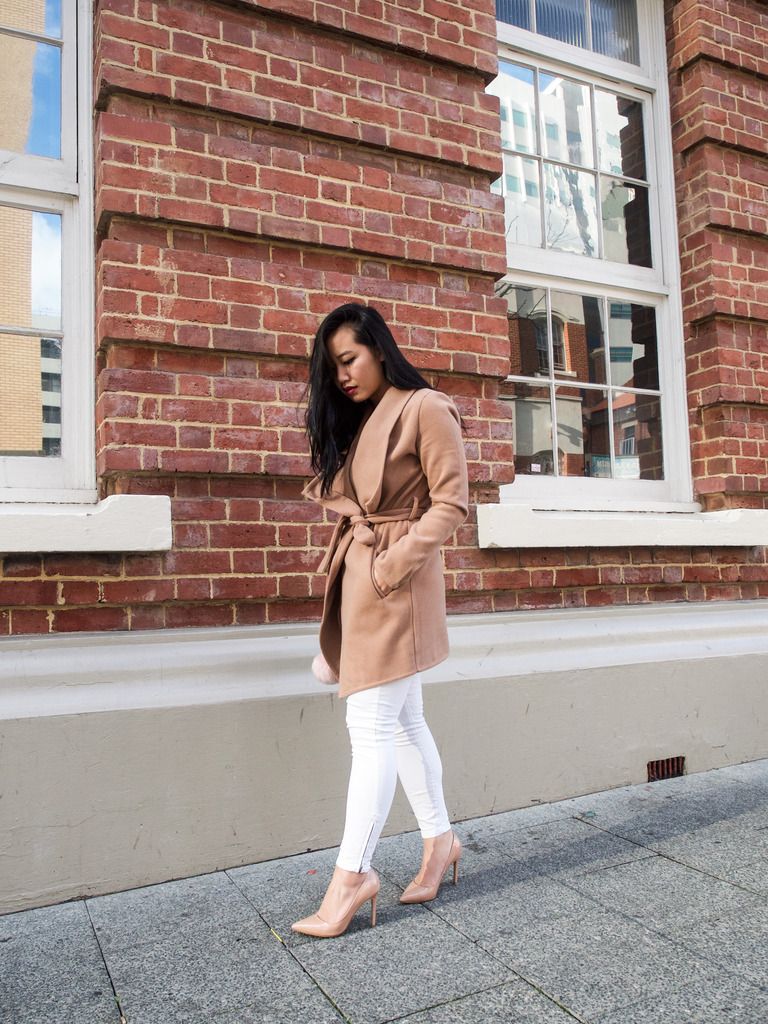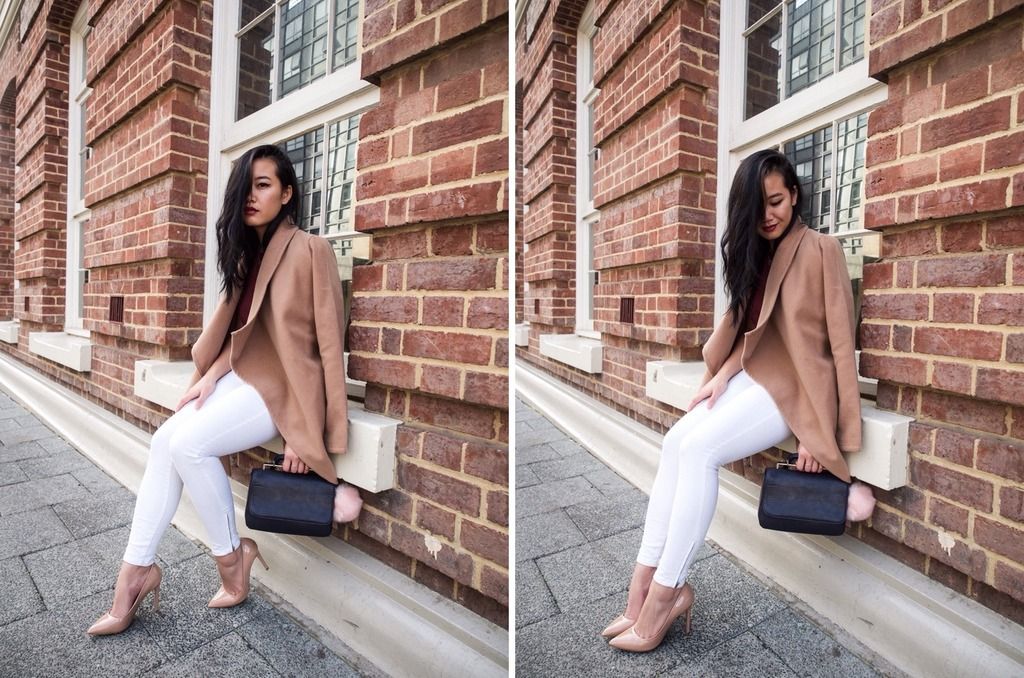 Bardot Top, Runway Scout Coat, Tony Bianco Heels, Jolie & Deen Necklace.


Driving down the freeway in the passengers seat, I was quiet for exactly two minutes.. my chest filling up with excitement as hundreds of thoughts filled my mind- people to meet, places to see, bagels to eat.. then those four wonderful words hit me as my love grasped my leg and yelled out "We're going to America!".

Red bricks and white windows- exactly what I imagine to be a perfect NYC backdrop- minus the yellow taxis. I can't wait to explore New York City amongst Los Angeles, San Francisco, Texas and Las Vegas. Surely wrapped up in more than three layers and exhausted from the long walks; I'm 100% positive my eyes will still sparkle every night before I close my eyes. There's still so much to plan for this month long trip but, all in all.. I can't wait to have Breakfast at Tiffany's.
love,
e
Photos by Wilson L.